Are you ready to talk to an AI that interprets your machine health?
Get real-time sensing interpretation and learning augmented by your domain experts. Process data faster and more efficiently at the edge.
Enhance your predictive maintenance
Scale across all your assets
Improve your quality control
Leverage powerful AI models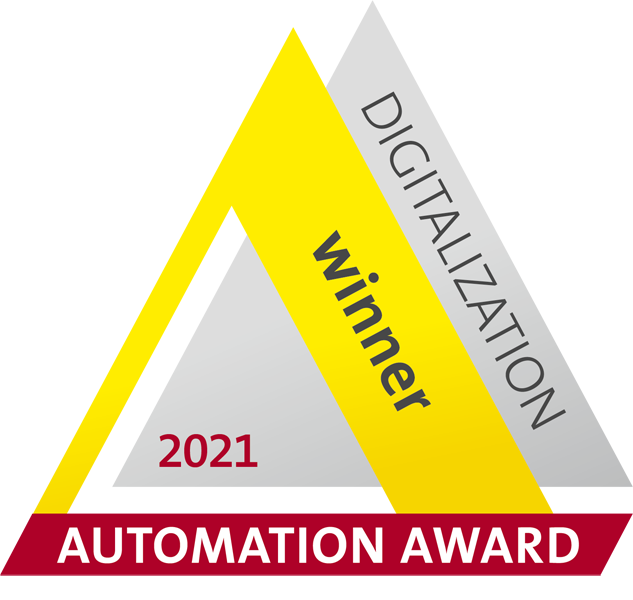 2021 Digitalization Automation Award Winner:
OtoSense Smart Motor Sensor
Enhance your predictive maintenance
Scale across all your assets
Improve your quality control
Leverage powerful AI models
Redefining AI
Enabling knowledge
integration
Unlike other AI platforms, ADI OtoSense leverages your domain experts to give the raw sensor data meaning. Asset behaviors, normal and abnormal, are automatically detected by OtoSense machine learning then identified and tagged by your machine experts. The software is "taught" to reliably predict and diagnose issues by those who know your assets best—the people who have built careers understanding your machines.
Benefits
Maintain asset health and
enhance your workforce  
A securely scalable system, the Platform delivers actionable insights in a easy-to-use interface that requires no data expertise. A giant leap forward in condition-based monitoring (CbM), ADI Otosense boosts quality, performance, and availability across your factory, plant, or production line.
Guard asset health
See the health score of the asset continuously. Increase uptime and improve quality and productivity by prioritizing machine maintenance based on criticality and cost.
Improve efficiency
Monitor and collect information on an asset throughout its lifecycle. Be constantly aware if an event is a severe problem or nothing at all. Take action before faulty products ship to your customers.
Augment your team
Supplement your team's  knowledge and help them make better and quicker decisions. Eliminate repetitive work and free them up to focus on more cognitive problem-solving tasks.
Modular digital platform
Designed to be lightweight
and at the edge
Other competitive offerings require powerful computers and more data to be sent to the cloud. ADI OtoSense can be customized and packaged to create turnkey solutions or deployed independently to complete any existing platform.
You can optimize and choose modules à la carte, aligning to your specific use case requirements. Apply in any number of environments and contexts. Deployable modules can be used in any existing environment – in a factory network, edge device or tablet.
Digital applications
Tailor applications to your needs
Field Diagnostics
Optimize route base maintenance. Perform on-demand quality control of your assets once in the field using any ADI OtoSense-enabled tablet. See the health score of any asset in less than 3 seconds and increase accuracy and knowledge with each diagnostic.
Edge Monitoring
Process incoming data where it's most needed—at the edge. Get real-time, continuous condition monitoring, detect anomalies, and recognize events. Improve visibility in any environment and capture your asset health. Only send what you need to the cloud for maximum performance.
Smart Motor Sensor
Turnkey hardware
and software solution
Real-time monitoring of motor health reduces maintenance, operating and warranty costs. Analog Device's predictive maintenance solution for low-voltage motors provides a complete solution capable of securely monitoring the motor and providing insights into the operation of the load.
Next steps
Get results, scale your quality
control operations
01
Try
Contact us, share some data, your objectives, and we'll come back to you with results within a week.
02
Prove
Quick, easy, and free online evaluation. Or contact us.
Use our online Self-Service trial for a quick test.
Contact us, share some data, your objectives, and we'll come back to you with results within a week.
02
Prove
Quick on-site deployment demonstrating the behavior of the system in production.
03
Deploy
On-Site Trial Roll-Out Proof of Concept
On-site assessment of your use case: sensors and material selection, data collection, and AI models building.
Deliverable: a detailed report, including results and suggested next steps.
03
Deploy
The system is connected to the industrial automation and IT systems, ready for production.
Testimonial
Trusted by experts
R&D Director, Danfoss High Pressure Pumps
Our relationship (with ADI) was built around AI and CbM. The "aha!" moment for us occurred when we realized their technology had the ability to both detect and diagnose very specific events with our pumps - not just vague areas of potential problems leaving us to connect the dots. This has helped us learn very quickly, and now we're seeing the potential for faster and more energy-efficient, post-production testing because of it.
R&D Director, Danfoss High Pressure Pumps
R&D Director, Danfoss High Pressure Pumps
CMO Maintenance Manager at Corbion
With the technology of ADI Otosense and in particular with the SMS, we manage to eliminate manual routes of predictive maintenance guaranteeing the reading of data of critical equipment that are not always working, we obtain very detailed and reliable information of the state of the machine, and we are more efficient with our maintenance staff dedicated to accurate diagnostic fault repairs.
CMO Maintenance Manager at Corbion
CMO Maintenance Manager at Corbion
Where data is born
Augmented by ADI
Analog Devices (ADI) is a global technology company dedicated to solving the toughest engineering challenges with breakthrough innovations that transform industries, impact humanity, and change the future. With 55-years of expertise in digitizing real-world phenomena, ADI is a proven leader in converting signals into actionable insights.
ADI is a trusted ally enabling over 100,000 customers to interpret the world by intelligently bridging the physical and digital with an unmatched portfolio of technologies that sense, measure, power, and connect.
Easy and fast
Try ADI OtoSense
Quickly evaluate ADI OtoSense™ using sound or vibration samples from your assets. Collect a few minutes of data, upload it, and simply build a model. Then, check out how ADI OtoSense™ interprets your data across the user interface.
START BUILDING YOUR MODEL
Get started with our solutions today
Start a dialogue to unlock the power of real-time sensing interpretation.
Get in touch